The pallet will be placed on the in-feed conveyor. The motorized conveyor will transfer the pallet to auto rotary arm wrapping machine,then manually place braces and convey to the second rotary arm wrapping machine for wrapper packing. Then vertical type pallet strapping machine starts to strap pallet automatically. After 90 degree transfer conveyor, start to vertical strapping for the second straps. Then auto convey pallet to horizontal strapping machine for straps packing, and then weighing for pallet. Finally the pallet will moved out the out-feed conveyor.One packaging process is fully done.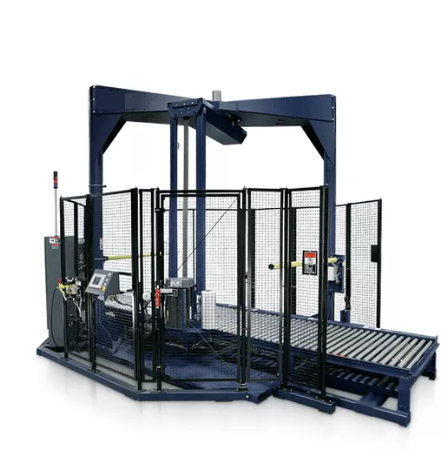 Automatic rotary arm pallet wrapping machine be controlled by PLC system, including main engine, rotate arm, film carriage, and control panel.The rotate arm can work around the pallet goods by wrapping film, easy to load and unload. Safety light curtains on in feed and exit conveyor.
Pre Stretch Film Delivery: 100%-300% matched to film and load type
Wrap Force Film Delivery: Metered-Stretch Non-Electric.
Rotation speed: 10-14 rpm speed variable through inverter.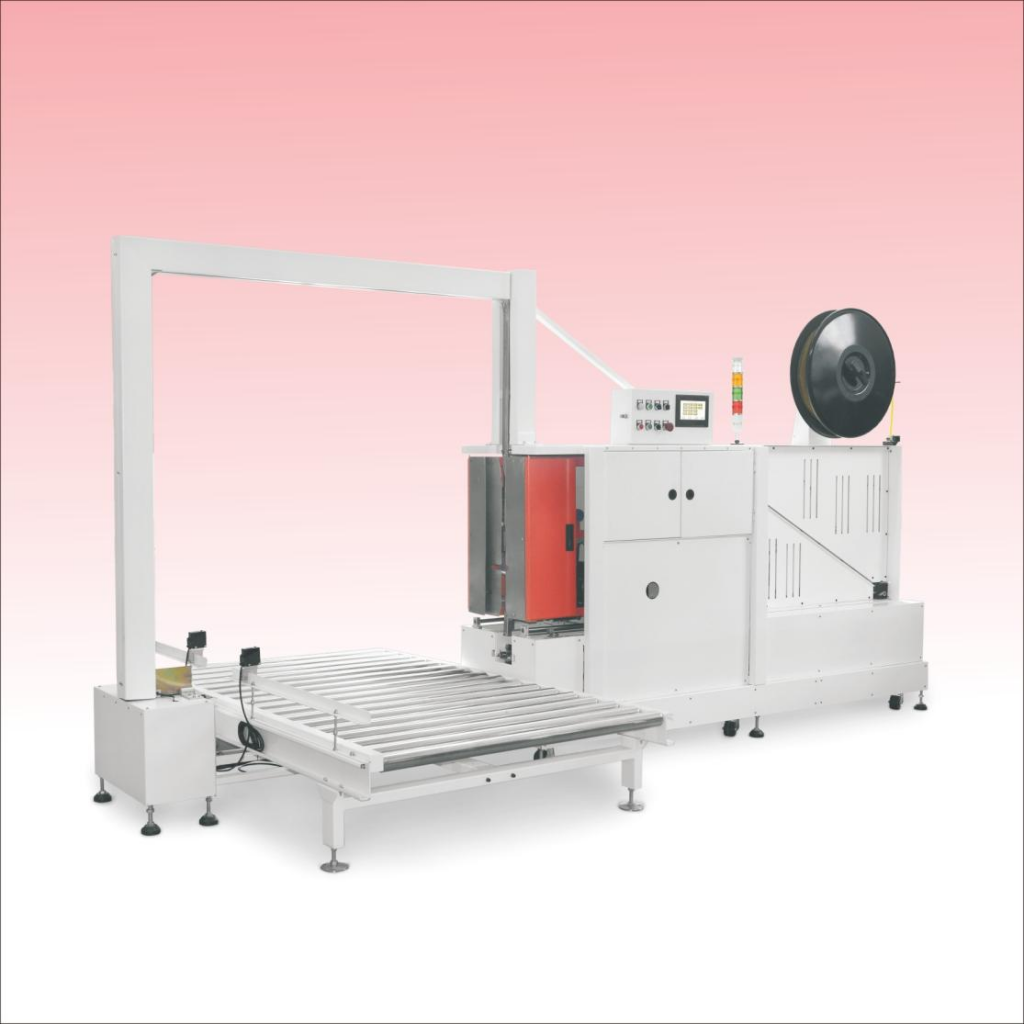 Vertical fully-automatic strapping machine
Automatic machine with steel construction and movable lower part of arch for strapping around the packaged item on the pallet. The machine feeds steel or plastic (PP, PET) straps. There is usually used battery or pneumatic hand strapping tool. There are added input & output conveyors and turntable with the conveyor.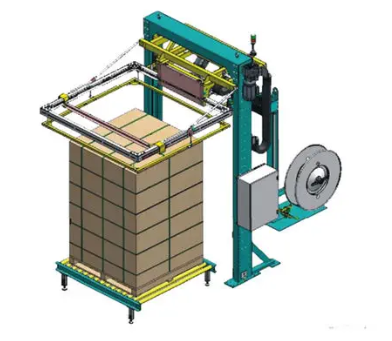 Horizontal pallet strapping machine
The centering unit of the strapping controls the precise positioning of each strapping.Strap guide arch with drive up security prevents goods from being stacked in an irregular way or goods from being positioned in an untimely manner.Automatic re-feed can be used for automatic handling of strapping feeding fault.The electrical operation box with HMl is installed on the frame.ln-feed button for strapping changing, easy operation to ensure the safety of personnel.
Contact:
info@fhopepack.com
www.fhopepack.com